Marine AC Repairs & Installation
Marine Air Conditioners
Boat AC repairs and installations on the East Coast of the US. We help boat owners repair, replace and install boat airconditioning and marine ac systems on their sailboats, power boats and working vessels. We specialize in Dometic marine air conditioner repairs and replacements and Cruisair marine ac repair.
We always have boat a/c units in stock and have great relationships with manufacturers if we need to order new marine ac units. We offer winterization services for marine air conditioning and de-winterization services - in or out of the water.
If you have questions about air conditioning marine applications, we can help you find the best marineac units and marine air conditioning designs. We stand behind our work and have lots of 5 star reviews for marine ac service. Our marine air conditioning installation services are fast and factory-quality.
Our specialties are air conditioner marine applications. We can help you design a marine a/c system and then install air conditioning on your boat.
We provide dedicated shore power installations for marineair systems and heat pumps, battery bank design and installation for battery-powered air conditioners and circulation pump repairs and installs.
We specialize in installing air conditioning on boats with limited space or complicated setups. We help customers upgrade from portable boat ac units or boat hatch air conditioner units to self-contained marine air conditioning units. We can help you find the best marineair conditioner for your powerboat or the best sailboat air conditioner for your boat.
Resources for Troubleshooting, Repairing and Installing Marineac Units:
How do I winterize my marine air system?
How do I prime my marine AC pump?
How much does it cost to add air conditioning to my boat?
Should I install a 24000 btu air conditioner or is a 16000 btu ac unit enough?
How do I clean my boat's air conditioner?
Should I repair or replace my Dometic marine air conditioning or Marine Airrr unit?
What are the advantages of battery operated boat ac?
Can I run my boat ac from my boat batteries?
How do battery-powered marine ac units work?
my boat's a-c is not pumping water
how to clean boat ac air filters
my sailboat air conditioner isn't keeping my boat cool
marine salt pump repair
troubleshooting dometic marine air conditioners
marine ac compressor issues
how to diagnose your marine hvac system without a cruisair display manual
the physics and mechanics of marine air conditioning systems (i.e. geothermal heat pump air conditioning systems)
how marine heat pumps work to help you better understand your boat's air conditioner with heat pump
how reverse cycle heating (i.e. heat pump air conditioners) works on boats to provide efficient, powerful heating and cooling year round
boat a/c system components and functions
self contained air conditioner marine applications and types
marine air parts
how to put an air conditioner on a boat
decisions needed to size and design a boat a c system for your boat
steps to install a marine airconditioning unit on your boat
tools, parts and expertise needed to install efficient heating and cooling on your boat
salt pump installation
sailboat air conditioning installation
testing water flow level with only a bucket
diagnosing salt pump issues
building a line clean-out tool
using compressed air to remove debris from overboard discharges, thru-hull inlets and seawater circulation systems
how marine air condition heat pump units work
how to efficiently heat my boat without burnng diesel, propane or kerosene
why a marine a/c system is probably the best heater for your boat
will a 6000 btu air conditioner heat pump heat my boat
top 10 reasons to consider a marine heat pump to heat your boat
the advantages and disadvantages of living full-time on a boat
the costs to consider when considering whether to live on a boat
how BoatAC.net can help you ensure you are comfortable all year on your boat
saltwater pumps
strainers
cordless shop vacs and coil cleaning attachments
marine hose clamps
why add air condition to your luxury center console?
how to make sure center console boat ac is installed correctly
what to look for in a center console air conditioner installation
How Boat Air Conditioning Works
Don't Clean Your Evaporator Coils With A Shop Vac!
Testing your Marine AC while on land
How to Prime Your Marine AC Unit
Winterizing Your Boat AC (and de-winterizing)
Cleaning Dometic Marine Air Conditioner Water Lines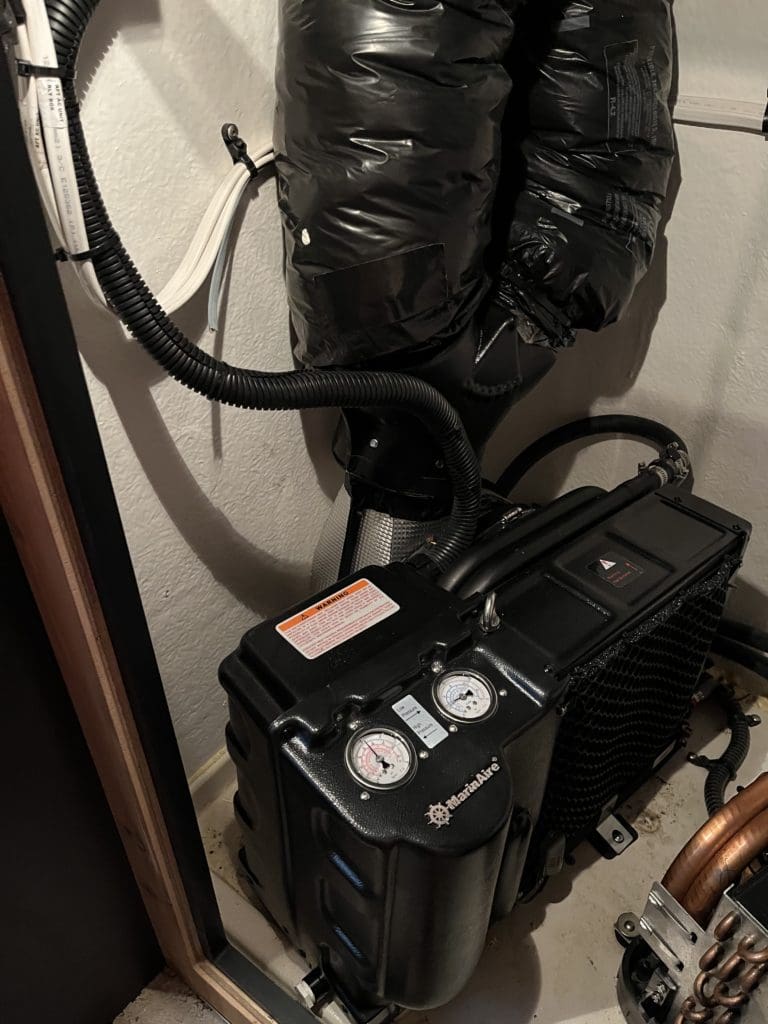 We are a fully licensed, insured and bonded marine air condition service contractor. We are experts at Dometic marine air conditioner troubleshooting and installing Mermaid air conditioners. We work on small boat ac units through very large, complex marineair installations on mega yachts.
We can help with all your marine airconditioning service needs from March circulation water pumps and Groco strainer issues to complete marine a/c system design and installations. Our marineac repairs and installations are fast and factory quality.
We help customers with winterizing boat air conditioners, prime boat airconditioners and install self contained air conditioner for boats on the east coast.
We've helped many customers near our home base on the Chesapeake Bay area near Annapolis, Edgewater, Kent Island and the Eastern Shore. If you're looking for marine ac repair near me, give Boat AC net a call!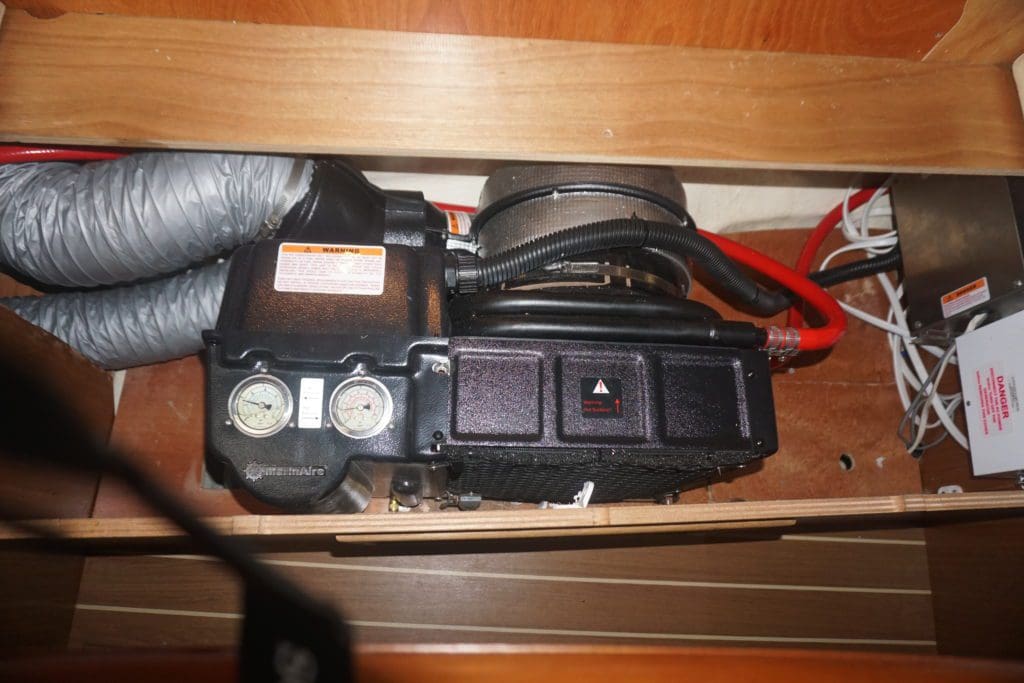 Learn more about Eric Brown and the team at BoatAC.net on our About page.
Because boat a/c units and installations vary so much, it is difficult to estimate the cost to properly install boat air conditioning without boat-specific information. Our FAQ page outlines the cost to add ac to your boat and air conditioner questions.
All the boatac units that we install are also marine dehumidifiers if you are looking for a boat dehumidifier. Not only will you be able to control humidity, you'll also get a boat airconditioner and marine heat pump.
Details Matter for Marine Air Conditioning Repair
We respect the fine woodworking and finishes in your boat. We repair and install marine airconditioning on every boat like it's our own.
We install chilled water sailboat ac systems as well as ac for powerboats and engine room a/c with dedicated air handlers and chilled water plants for larger yachts. If you want to install a boat heat pump ac unit in your sailboat or powerboat, give us a call.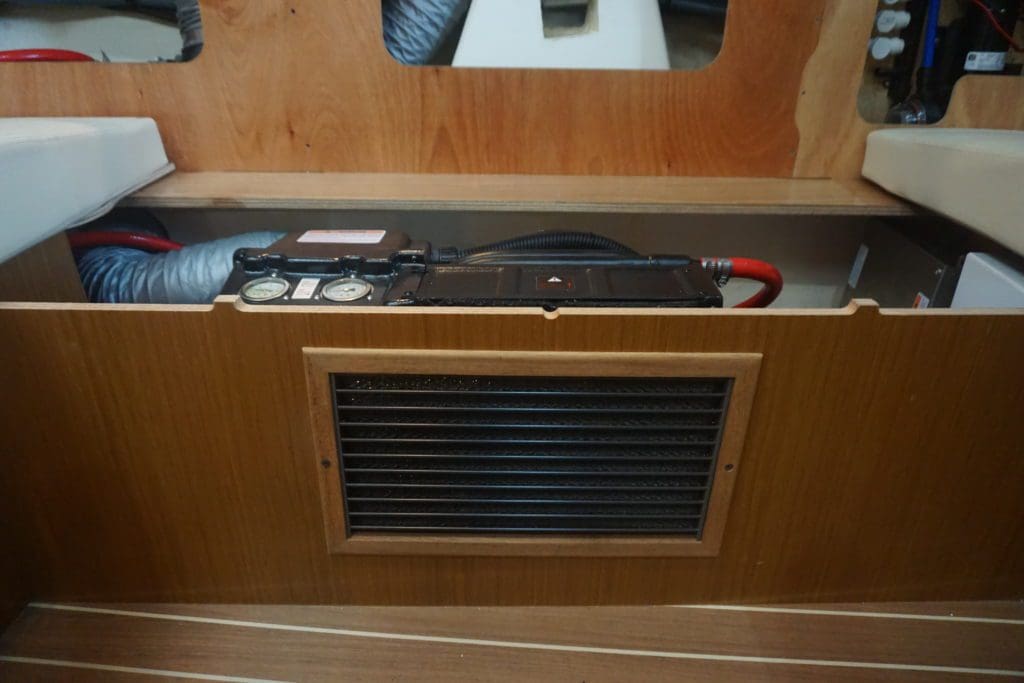 We Work On Sailboat Air Conditioners and Powerboat Air Conditioning systems.
If you woke up today remembering "my marine A/C unit is blowing warm air," give us a call. We can make sure you stay cool this season regardless of whether you want to add marine a c to your boat, a marine heat pump or see error codes and want to repair Dometic marine AC unit or your Marine Airrrr Vector Compact unit.
Do you have a cruise air cuddy cabin air conditioner that's blowing warm air and want an upgrade? We are your boat ac repair near me vendor. We are also your service expert for Webasto marine ac installation.
We work on all sizes and types of vessels, from 30' sailboats to 200'+ powerboats. Licensed and Insured marine repairs specializing in boat airconditioner services. We install many 16000 BTU Marinaire units and 14000 BTU air conditioners from Mabru Power Systems. We also install 24,000 btu air conditioners from Mermaid Marine. If you're looking for an air conditioner supplier near me, give BoatAC a call.
The 6000 BTU air conditioner from Marinaire works great for heating and cooling v-berths. We are happy to discuss the pros and cons of using a portable boat airconditioning or a hatch marine airconditioners when compared to an integrated marine ac heat pump installation.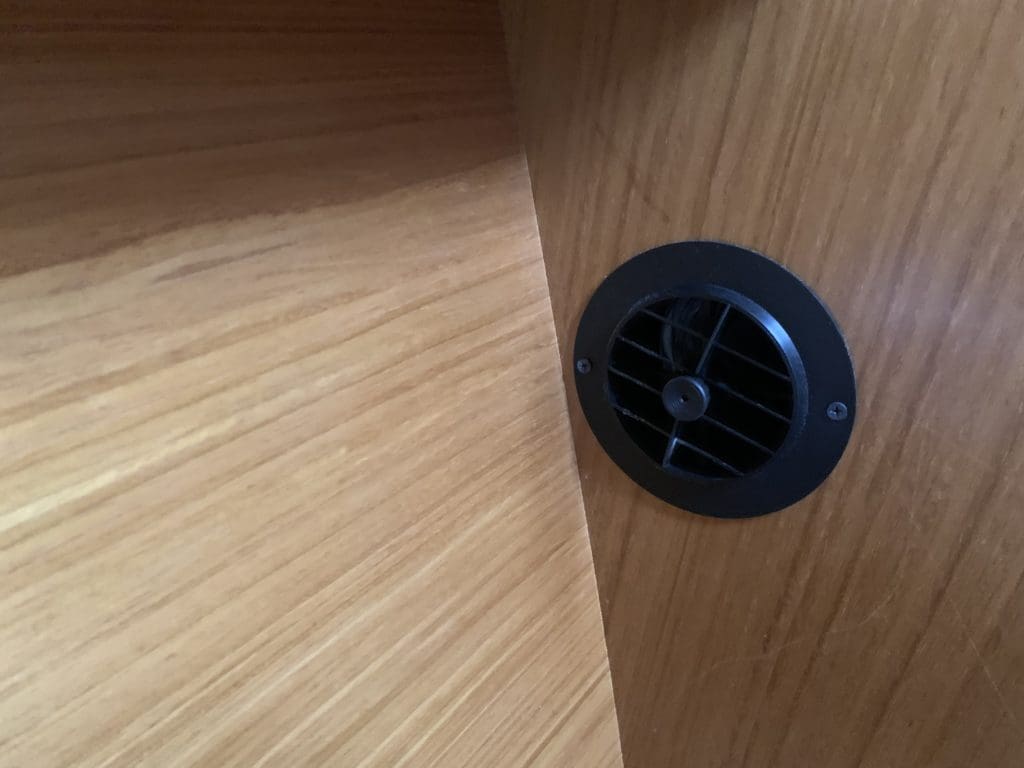 We troubleshoot and repair Dometic Cruisair Marine Air Conditioners and Dometic Marine Systems and Dometic Marine Air Systems units. We can install an a/c condensate pump on your boat.
Beautiful As New Sailboat Airconditioner Heat Pump Service and Marine Air Conditioning repairs 
We utilize fine finish carpenters to preserve the beauty and integrity of your boat's interior while installing boat a c. Whether we are installing March circulation pumps or a 30 amp 230v shore power, we will ensure that it is done professionally.
We specialize in new sailboat airconditioning installations. We can do design, product specifications and installations for sailboat airconditioning systems.
We install air conditioners for marine applications on your boat as if it were our own. If you are considering a portable air conditioner or a hatch air conditioner, give us a call to talk about the pros and cons compared to a self-contained marine air conditioning system.
We proudly offer March Pumps, MSI returns and grills and top quality marine-grade fittings and components.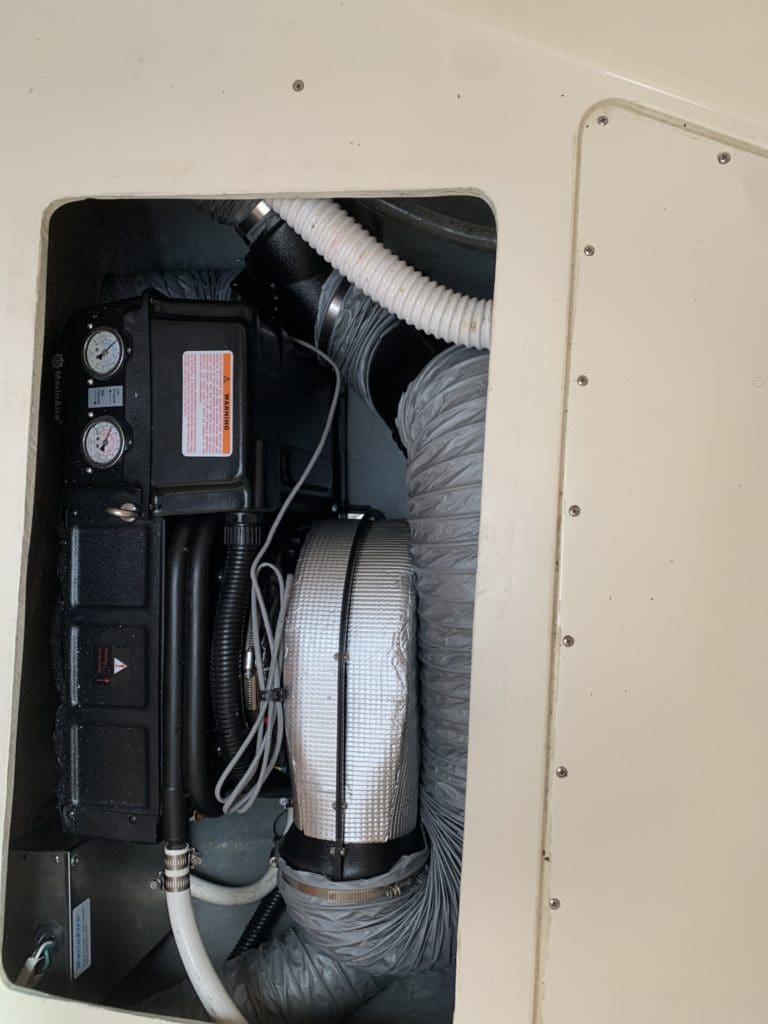 Call us if you need service in other areas. We are happy to discuss the cost to install self contained air conditioning on your boat.
A To Z Boat A/C and Marine Heat Pump Services
BoatAC net offers heat pump air conditioner repairs, replacement, reinstallation, upgrades and brand-new marine air conditioner installations. We stand behind our work. BoatAC.net is happy to help you out if you are looking for a "boat ac installer near me", marine air conditioner install at your boat's location or Dometic marine air conditioner support.
We repair sailboat air conditioners, can help adding ac to a boat and replace boat ac for customers looking for quiet operation in their cabins and other boat air locations across the spectrum of heating and cooling capacities. We can help size and install salt water pumps (aka salt pumps) for your boat's heating and cooling system.
Experience with Marine Air Conditioning Service Matters
Experience with fine cabinetry and major marine air conditioning and heat pump systems means we can provide top quality service for marine air conditioning from beginning to end. We can repair and replace through hull strainers, condensing units, air distribution systems, shore power, seawater cooling systems, condensate pans, water lines and other marine systems.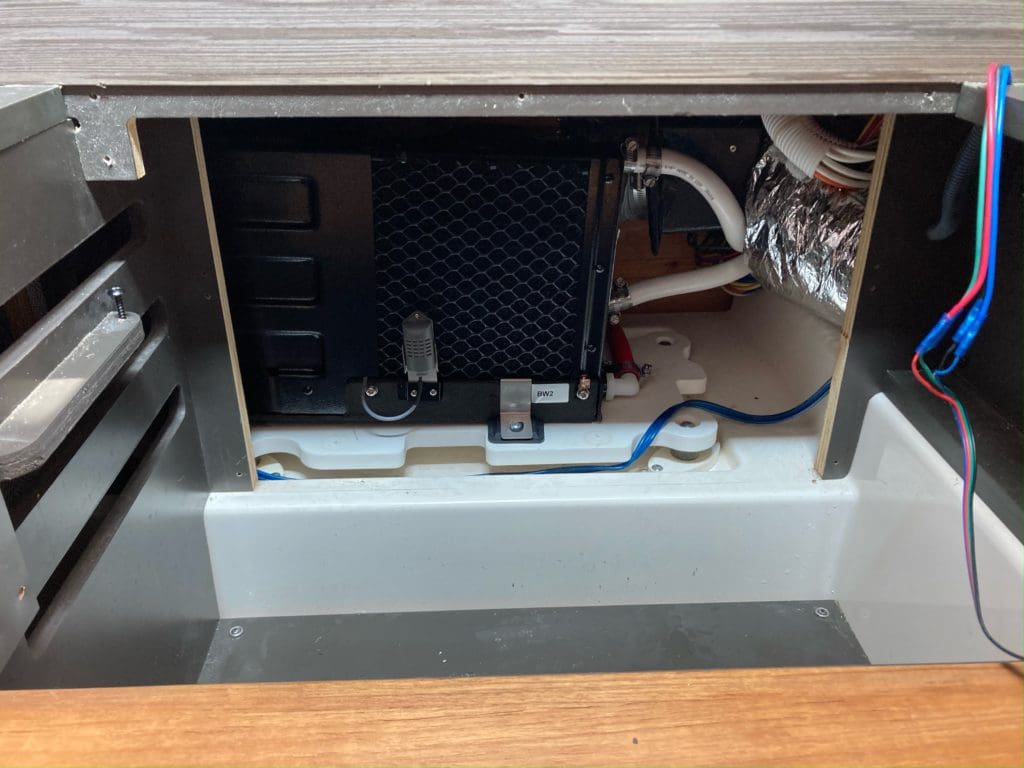 If you want to know how does boat air conditioner work, check out our How Boat AC Works page. We offer tips on boat air conditioner troubleshooting - for Cruisair SMX, Dometic and other systems on our Troubleshooting Boat AC page. We also explain how to optimize your boat's AC system and can help with everything from raw water pumps to fine finishing touches on our FAQ page. Our YouTube channel includes videos on winterizing ac on a boat and air conditioning boat tips and tricks.
As Good As Factory Air Conditioning for Boats Installations
Our installations perform and look as if they were done in the factory when your boat was built. We prefer Marinaire, and Mabru , but can install other brands as well. Most units we install are reverse cycle marine heat pump AC units and can provide a single system and thermostat for humidity, heating and cooling.
These self contained hvac units are quiet, reliable and efficient. Air conditioning in marine applications is our expertise.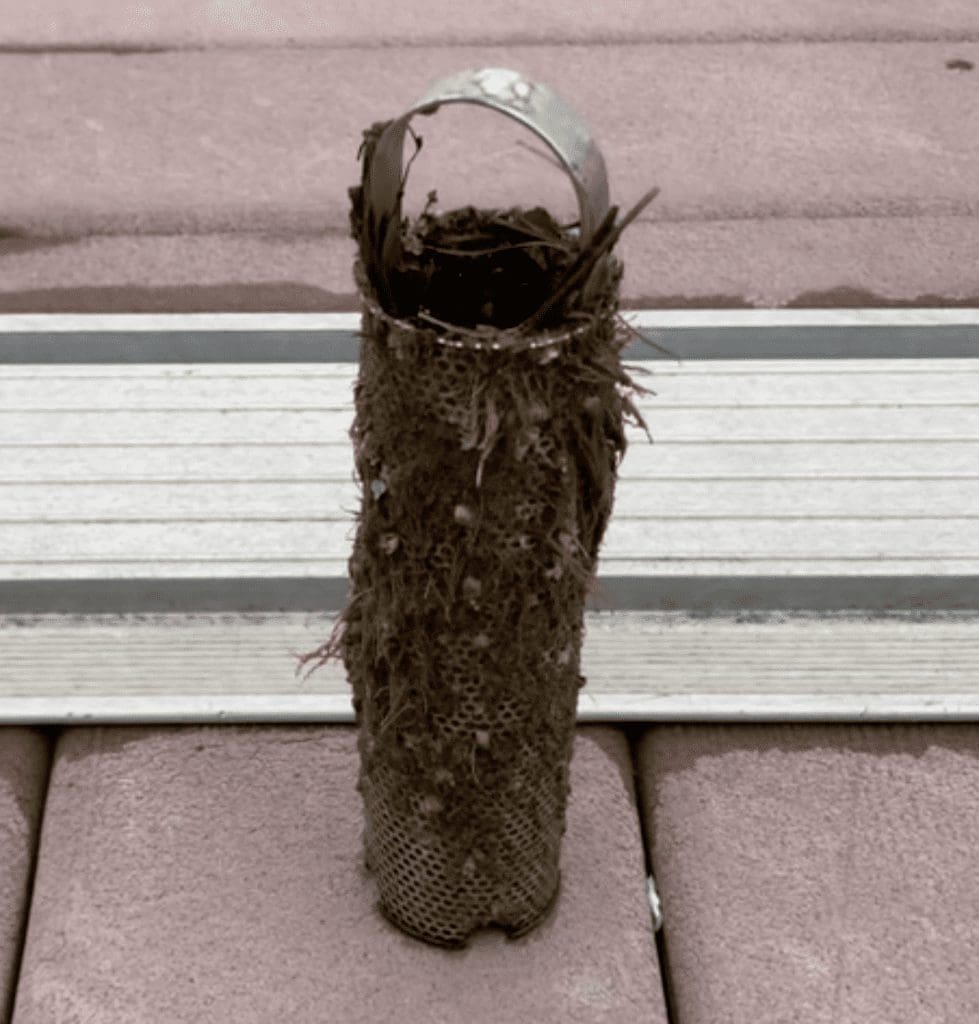 What Services Does Boat AC Offer?
Installation of boat airconditioners and heat pumps on boats that don't have systems today
Design and implementation of Lithium Ion battery bank powered DC marine air conditioners. We've built energy efficient systems that can run quietly all night without generators or shore power with over 14,000 BTU of cooling.
Repairs of existing split systems, self-contained and engine room marine air conditioners
Install dedicated circuits
Design and implementation services for climate control for live aboard boats
Replacements of existing marine air conditioners - including Cruisair, Marine Air Systems, Dometic Marine, Marinaire, Mabru Power Systems and most other manufacturers
End to end service on the Chesapeake Bay, Delaware Bay and Jersey Shore. We can service your boat from our company's Boston Whaler, at our marina or at your marina or dock
Winterize Boat AC Systems
Install Mermaid M16 air conditioners and Mermaid 12000 BTU air conditioners
Custom marine winterization solutions including custom fittings and valves to speed up winterization and boat launching
Boat deliveries for boat a/c unit related services
Conversions from split systems to self-contained marine AC systems
System design, including helping you choose the right unit and airflow, water flow and power specifications
Updates from older Cruisair and Marine Air Systems marine air conditioners and Dometic marine air conditioners. Whether you have a Dometic 16000 BTU marine air conditioner or a vintage Cruisair split system, we can help.