Boat AC repairs and installations in Maryland, New Jersey, Delaware and nearby areas. We help boat owners repair, replace, and install marine ac systems on their sailboats, powerboats, and working vessels. Our extensive knowledge or marine air systems helps us quickly resolve customer issues.
Marine Air Conditioning
We always have boat ac units in stock and have great relationships with manufacturers like Marinaire and Mabru if we need to order new marine ac units. We offer marine ac winterization services and launch services for your boat's ac units. We support 12v battery-powered (or 24v DC) marine air systems as well as other air conditioners for boats.
We are a fully licensed, insured and bonded marine contractor. We specialize in marineac.
We're an approved vendor in most marinas including Safe Harbors. We work on small boat ac units through very large, complex marineair installations on mega yachts.
Our business is entirely focused on air conditioners for boats.
Fast, factory-quality boat air conditioner unit installations. In most cases, we can install boat ac on your boat within 1 or 2 weeks. Most of the boat ac units we install feature reverse cycle heat pumps.
We help customers select the best marine HVAC systems for their boat.
We can help you design a marine heating and marine a/c system for your powerboat or sailboat, find the best marine ac units, procure all the marine-grade parts and deliver high quality installations.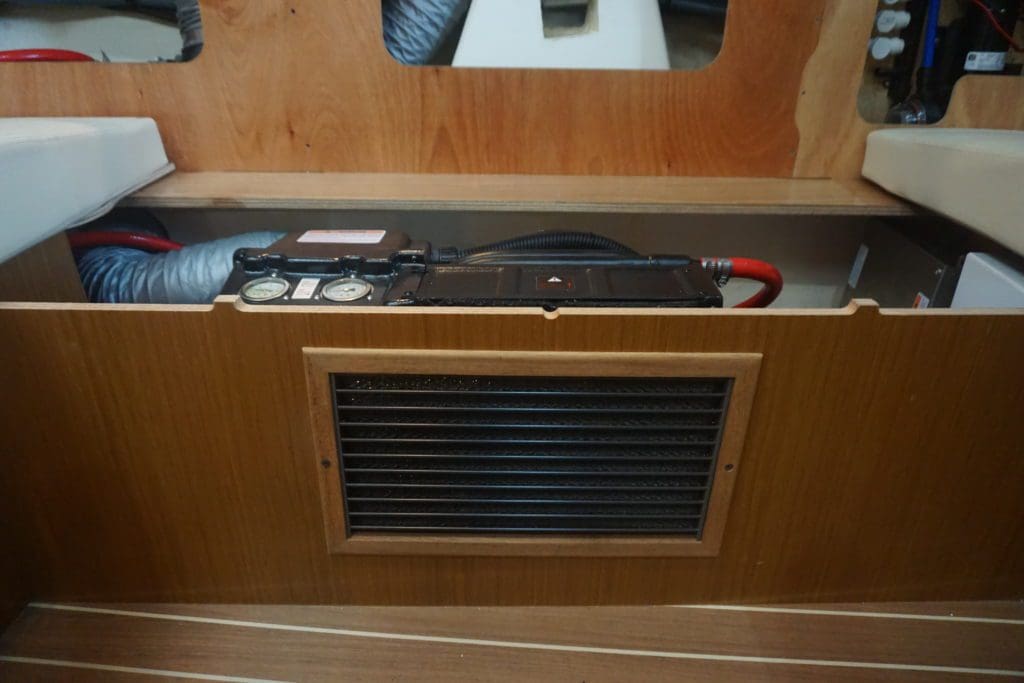 Boat AC repairs Cruisair, Marinaire, Marine Air Systems, Webasto, Dometic Marine and other brands of boat airconditioner.
We help customers upgrade from portable boat ac units or boat hatch air conditioner units to self-contained units. Most ac units we install are also dehumidifiers and heat pumps. Not only will you be able to control humidity, you'll also get a boat airconditioner and marine heat pump.
Boat AC Net specialize in Dometic marine air conditioner repairs and replacements and Cruisair marine air conditioner repairs and replacements. We also work on Marine Air air conditioners and marine air conditioner split system.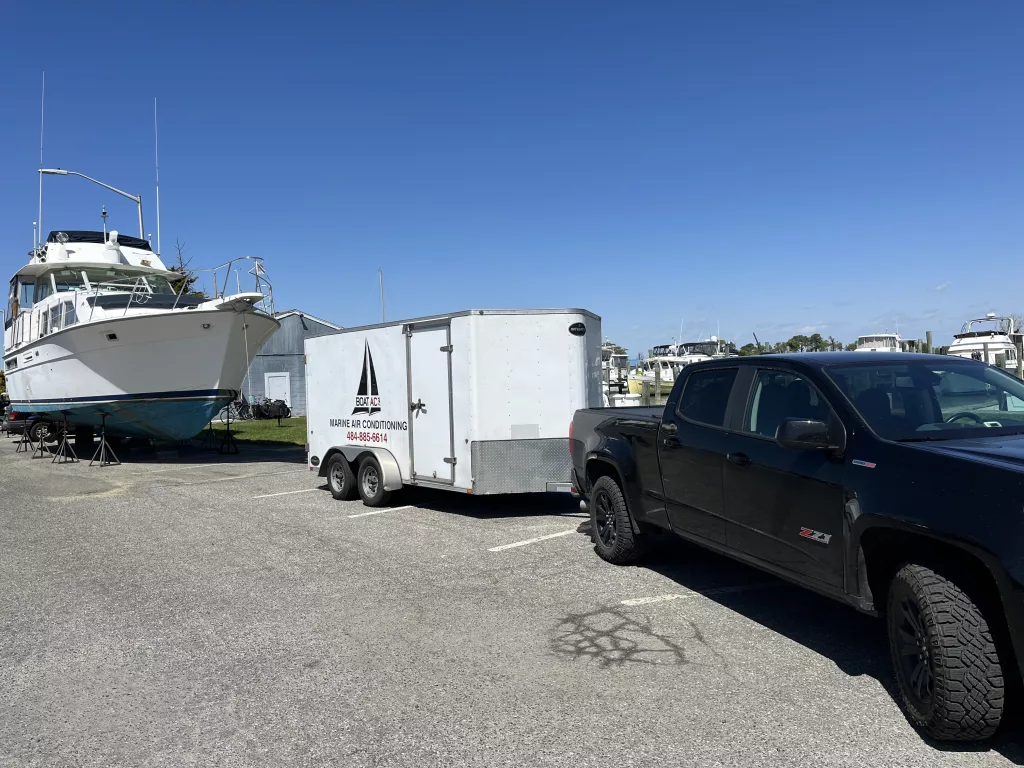 Resources for Troubleshooting, Repairing and Installing Air Conditioner Boat Units:
how to diagnose your boat's ac
my marine air pump isn't working
how to repair Marine Air Systems Airrrr
how to diagnose air handlers
how to clean boat ac air filters and return air grills
my sailboat air conditioner isn't keeping my boat cool
marine salt pump repair and water line cleaning
troubleshooting dometic marine air conditioners
how to repair marine air units
marine ac compressor issues
how to diagnose your marine hvac system without a cruisair display manual
how do I winterize my marine air system?
how do I prime my marine air condition pump?
how much does it cost to add air conditioning to my boat?
should I install a 6000 btu air conditioner or do I need a larger unit?
smallest boat air conditioner
how do I clean my boat's condenser coils?
should I repair or replace my Dometic marine air conditioning or Marine Airrr unit?
how to maintain air conditioning
what to check before boat launching
checklist for regular marine aircon maintenance
what are the advantages of battery operated boat ac?
12v marine ac units
can I run my boat ac from my boat batteries?
how do battery-powered marine ac units work?
the physics and mechanics of ac systems on boats (i.e. geothermal heat pump air conditioning systems)
how marine heat pumps work to help you better understand your boat's air conditioner with heat pump
how reverse cycle heating (i.e. heat pump air conditioners) works on boats to provide efficient, powerful heating and cooling year round
how do heat exchangers work
boat a/c system components and functions
self contained air conditioner marine applications and types
marine air parts
heat pump marine applications
how to put an air conditioner on a boat
marine air conditioner installation
decisions needed to size and design a boat a c system for your boat
how to do boat ac installation
tools, parts and expertise needed to install efficient heating and cooling on your boat
salt pump installation
unique challenges with sailboat air conditioning installation
why install a marine air conditioner on your boat
comparing Marinaire air conditioning and Mabru ac units
which boat air con for will work best for you?
what is the smallest marine ac unit?
can I get an air conditioner with heater for my boat?
marine heat pump units
houseboat air conditioners
testing raw water flow level with only a bucket
diagnosing salt pump issues on your boat aircon system
building a line clean-out tool
do I need a new circulation pump or can I just clean out the one I have?
using compressed air to remove debris from overboard discharges, thru-hull inlets and seawater circulation systems
how marine air conditioning heat pump units work
will a heat pump air conditioner work on my boat?
why a marine a/c system is probably the best heater for your boat
how to install a marine heater and marine aircon system
top 10 reasons to consider a marine heat pump as an air conditioner and heater for my boat
March saltwater pumps
Groco strainers
cordless shop vacs and coil cleaning attachments
marine hose clamps
boat AC services in Rock Hall, Galena and Georgetown
marine air services on the sassafras river
marineair
boat AC services in Rock Hall, Galena and Georgetown
marine air services on the sassafras river
ctm marine air conditioner
why add air condition to your luxury center console?
how to make sure center console boat ac is installed correctly
what to look for in a center console air conditioner installation
comparison of portable boat ac, hatch air conditioners, marine ac split systems and self-contained marine air conditioning
why we usually prefer self contained boat ac
Visit the BoatAC.net YouTube channel for how-to, diagnostics, installations and tips & tricks for marine A/C