Marine A/C Services by BoatAC.net
BoatAC.net was founded by Eric Brown in 2019. Eric has been around boats since his childhood where he learned about troubleshooting marine air conditioning and other systems. Eric had previously built homes and also founded and operated a millwork business.
Eric's passion for boats and fine woodworking came together when he bought a 42' Jeanneau DS.
He keeps this boat on the Chesapeake Bay near Annapolis and the eastern shore of Maryland.
Eric wanted to install 2 ac for boats - 1 in the main cabin and a rear berth marine air conditioner in his new boat and couldn't find anyone who could install it before the season started. 
Most companies who offered marine air conditioning service were either booked for months or simply never returned his calls. So, he decided to install 2 Marinaire air conditioners in his boat himself.
He installed a Marinaire 16,000 BTU boat airconditioner unit in his galley and a Marinaire 9,000 BTU marine ac unit in his v-berth.
These units not only included air handlers, cold water and condenser coils for cold air, but also use a reverse cycle heat pump to provide heat in the winter in their heat mode. The Marinaire 16000 has become the most popular for our customers.
Eric chose the Marinaire units specifically because they use stainless steel drip pans and run very quietly. No more rusting AC drip pans.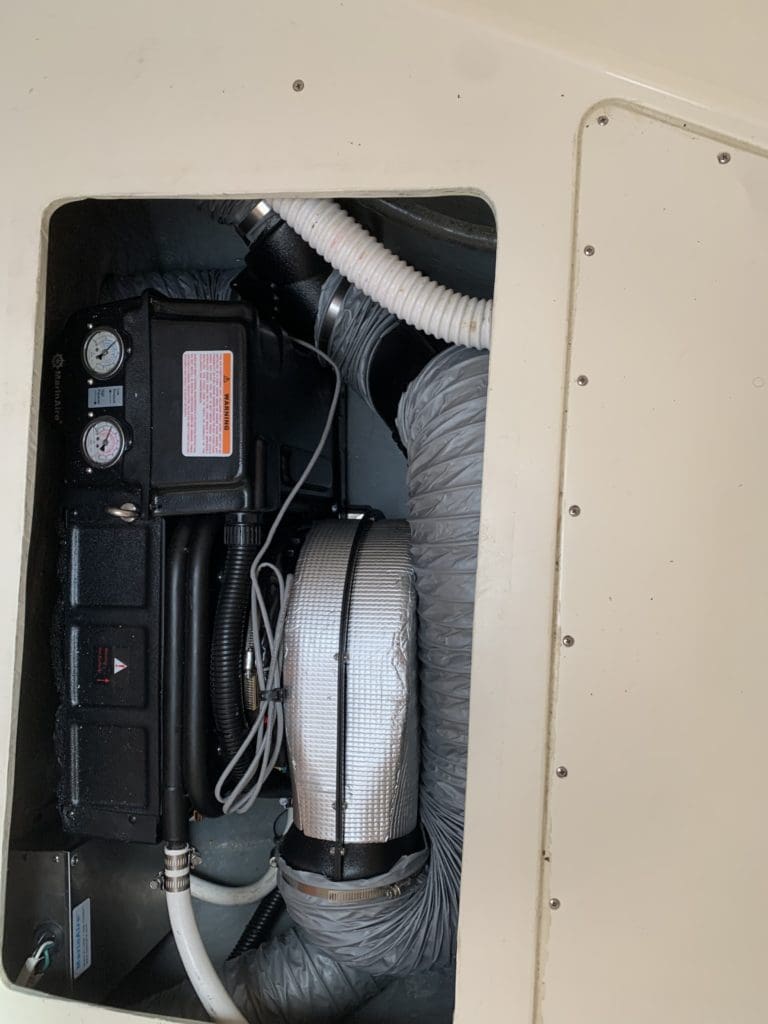 Because Eric and his family often sleep on the boat, he wanted to make sure that the air conditioner marine on his boat could run all night without waking them up.
He also wanted a marine heat pump that could help extend his season into the colder months. Boat Airconditioners are often very efficient. heat pumps as well.
Bringing his attention to detail to the project, he installed marine air 16000 btu air conditioner and 9000 btu marine air conditioner marine ac units, shore power and dedicated circuit breakers to ensure safety of operation. He installed the returns air grills and vents using teak that matched the beautiful wood inside his boat. Marine-grade hoses, clamps and electrical connectors provided durability in the tough marine environment.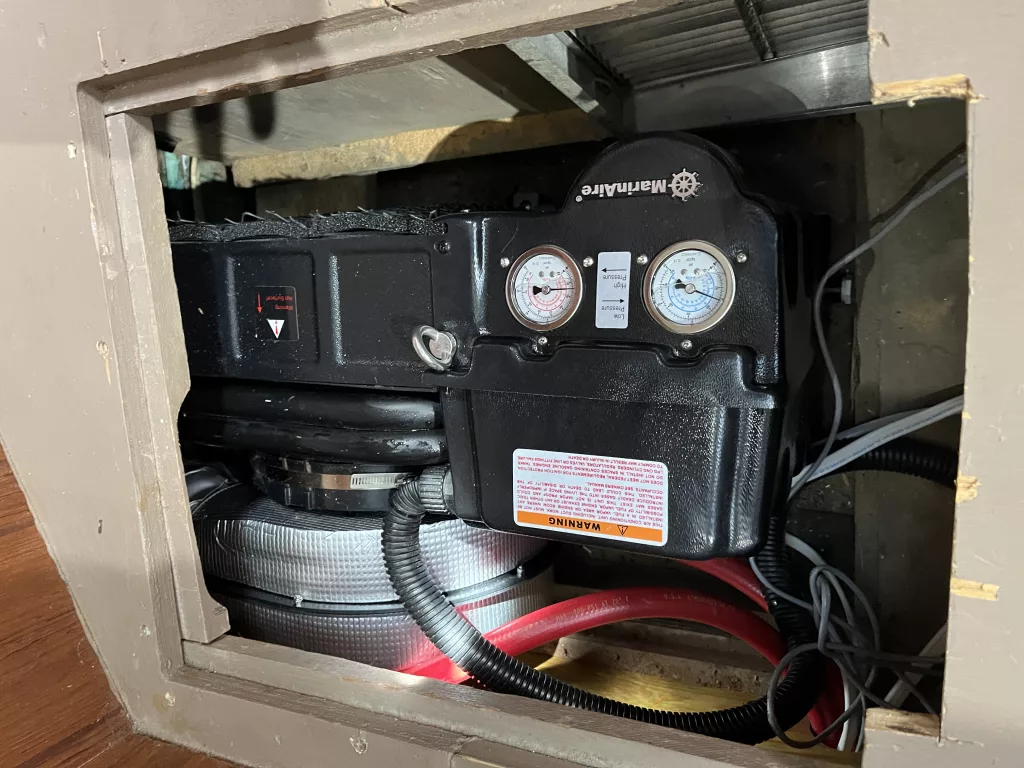 He picked the boat a/c units that would optimize heating and cooling efficiency with quiet air flow, while also keeping easy access to the air filters. By calculating the needed air flow, vent and return sizes and locations, his system won't be subject to pressure drops when both units were running at the same time.
To make sure that his installations were very easily accessible for maintenance and troubleshooting, he installed them with all valves, hose clamps and gauges facing the access panels.
Eric also installed through hull ports with hull fittings and a dedicated super-quiet centrifugal pumps so his bilge wouldn't run all night.
Eric built custom fittings to winterize his marine AC system using compressed air to empty his marine air conditioning system instead of filling it with antifreeze.
Cleaning out all the water saves money and reduces overboard discharge. And, he used custom matching teak returns and vents so that the system would look it was made by the manufacturer.
When friends and people from the marina saw the installation, they were blown away.
They asked Eric to install units in their boats or their customers' boats. Many others also started calling Eric when their ac units for boats, their marine ac split systems, velair marine air conditioner, webasto marine air conditioners, airrr marine air conditioning, Dometic Marine and older Cruisair marine air conditioners stopped working.
He also got calls from people wanting higher heating and cooling capacity. Now, Eric has added similarly detail-obsessed and experienced installers to his team. 
If your boat's AC system doesn't blow cold air or your boat airconditioning evaporator coils are freezing up, we can help you fix or replace your Dometic 16000 btu marine air conditioner with a new self contained marine ac system.
We have converted split systems on Ocean Yachts to much more efficient and powerful self-contained units. We can help on your Ocean Alexander, Ocean Super Sport or your Oceans Yacht Express.
BoatAC.net offers boat air conditioning services on the east coast and may be able to help customers elsewhere. 
We now install Mabru Power Systems, Marinaire and other brands.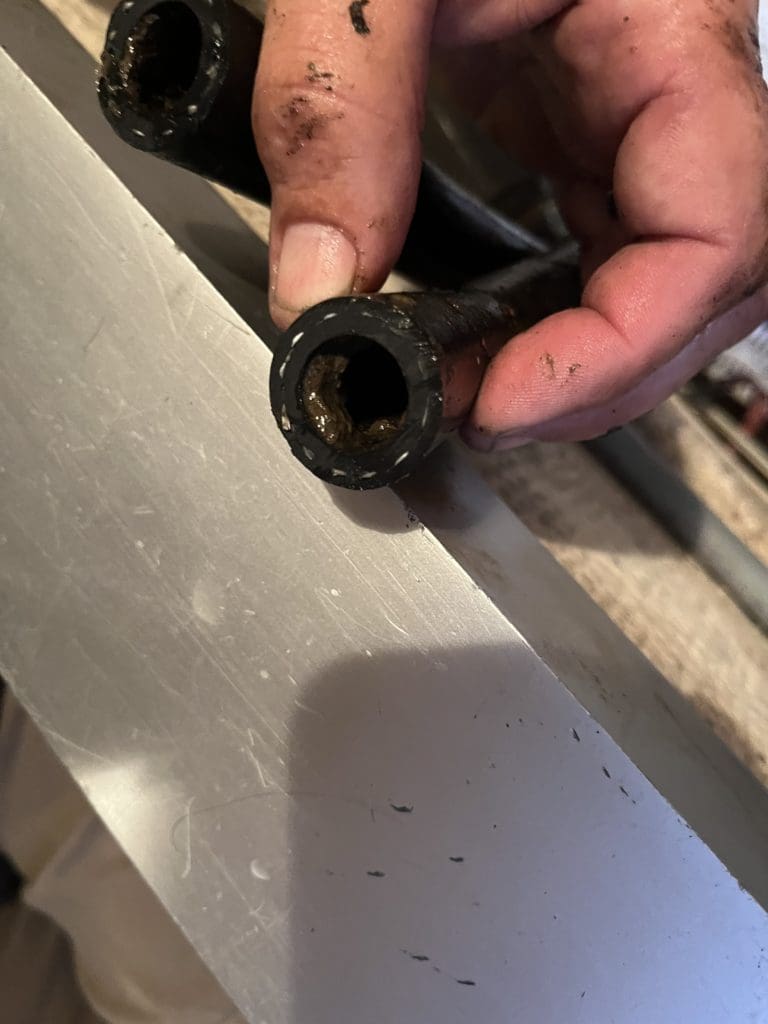 BoatAC.net also owns a Boston Whaler that we sometimes use to service customer vessels that are on anchor or at mooring to fix your cabin air conditioner.
We maintain an inventory of parts, Marineaire and Mabru Power Systems units and come to your boat ready to get your boat's ac system running quickly. We can also provide Webasto marine AC installations and support.
BoatAC.net can help you repair your split system or replace your split system with a modern self-contained air conditioner. We're experts at sailboat airconditioning installations and replacements.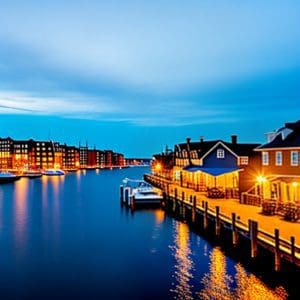 The new self-contained marine ac units are generally much quieter, more reliable and use less power than the Dometic 16000 btu marine air conditioner or Cruisair split systems that we are typically replacing.
With Cruisair parts mostly unavailable now, our customers often choose to install new marine air conditioners in their main cabins small boat air conditioners in their sleeping berths. 
For customers with space concerns, we have been very pleased with Mabru Power Systems' small marine air conditioners.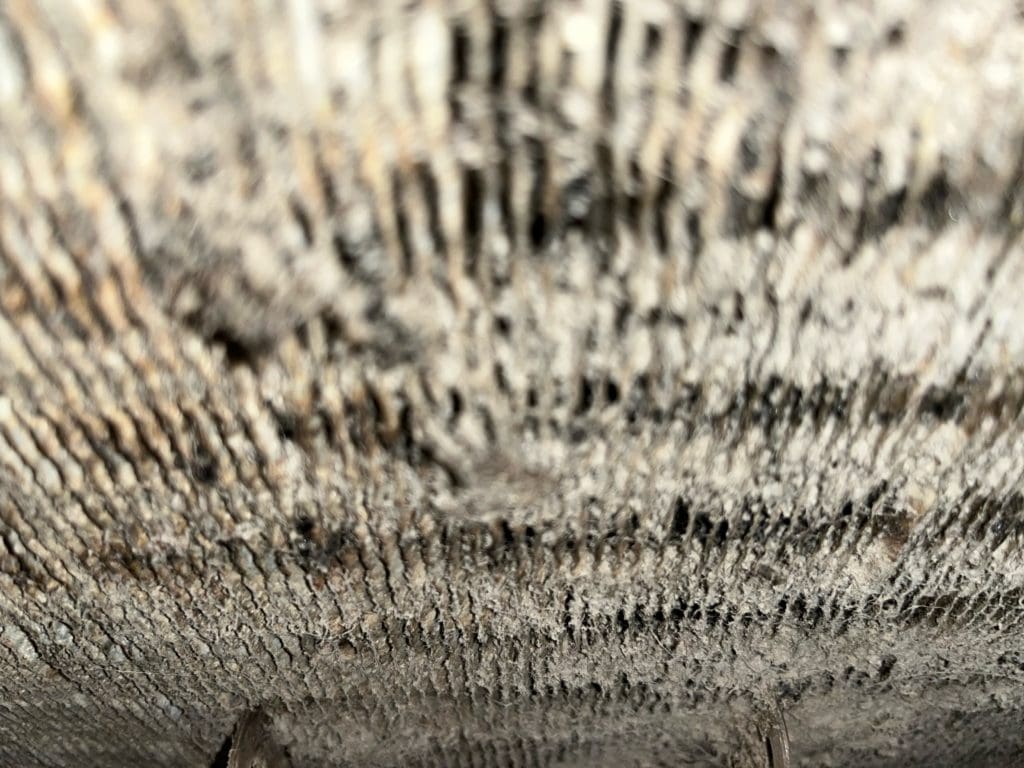 Many BoatAC.net customers have reported many of the same challenges that Eric originally faced. They tell us that they can't find installers who will return calls. And, they share with us that many marine mechanics don't like fixing boat ac systems much less figuring out how to replace an older mini split system with a new self contained marinair HVAC unit.
Eric is very committed to being very responsive to customers who reach out to us whether they call about repairing their boats air conditioning or installing ac on their boat for the first time.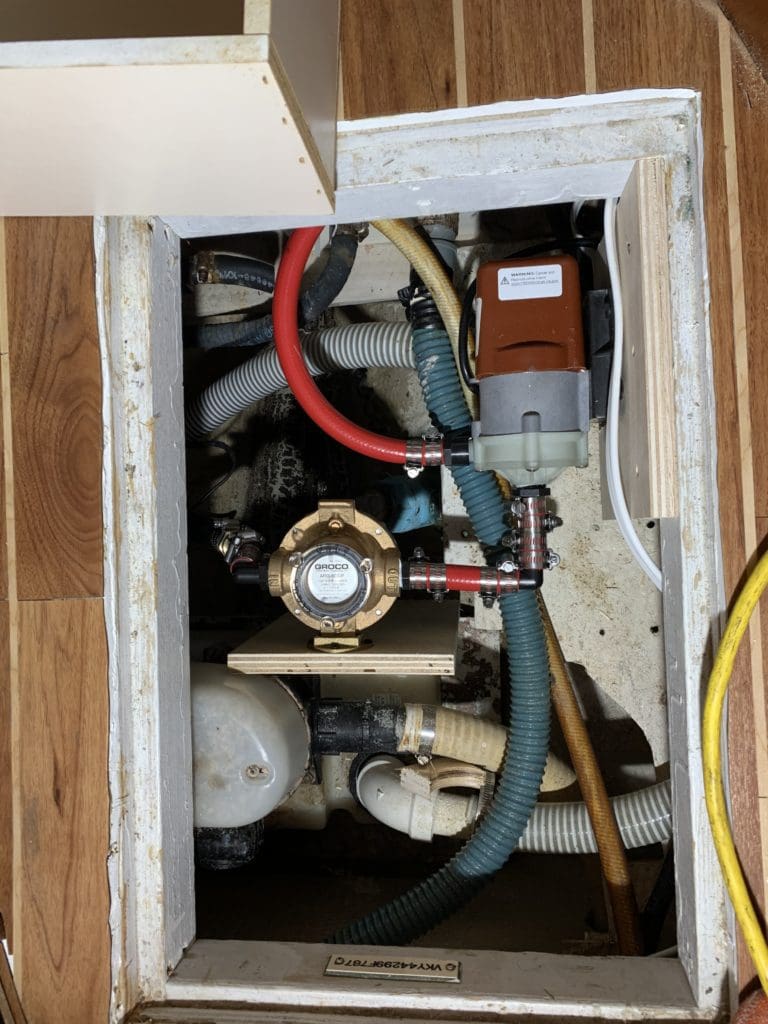 Let us help you select the best marine air conditionin options for your boat, repair your small boat air conditioner, upgrade from a noisy portable marine air conditioner to a whisper quiet Marinaire 9000 BTCU unit for your boat this season. You can call us directly, email us or for fastest service, please complete this ac service request form.
The image below is an example of the details we sweat to ensure your marine air systems work well.