Boat AC Repairs & Installations in Annapolis
BoatAC.net provides marine air conditioner repairs in the Annapolis Maryland area. We will be at the Annapolis Boat Show 2022. We are happy to meet you at either the Annapolis Sailboat Show or the Annapolis Powerboat show.
We are fully licensed, bonded and insured for marine services. Whether your boat is in Edgewater, Selby-On-The-Bay, Glen Burnie, Edgemere, Severna Park, Arnold, Arundel on the Bay, Kent Narrows, Mayo or Kent Island, we're happy to come to you to help fix your boats ac or provide marine ac installation.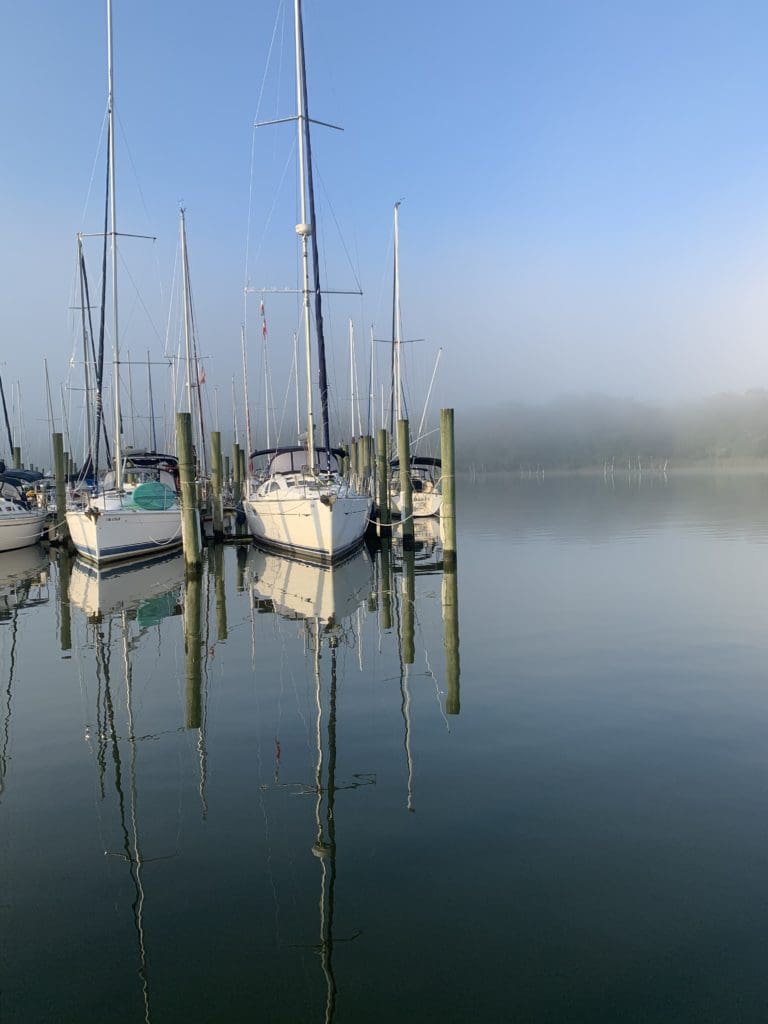 We repair Dometic, Cruisair and Marine Air Systems boat AC units, split systems, mini split systems or other marine air conditioning system in Stevensville, Grasonville, Rock Hall, Annapolis, Deale, Anne Arundel County, Chesapeake City, Elkton, North East, Havre De Grace and Georgetown.
We install raw water inlets, water discharge ports, water circulation systems, Groco strainers, March circulation pumps, shore powered dedicated 220v circuits and other marine ac systems. We also do Lithium Ion DC marine AC installs - so you can run AC on your boat at anchor or on your mooring ball silently all night.
We are a mobile boat ac service provider and can service your boat on a mooring ball or even at anchor with our company's Boston Whaler or come with one of our fully stocked vehicles to your location in Chesapeake Beach, Solomon's Island or Baltimore.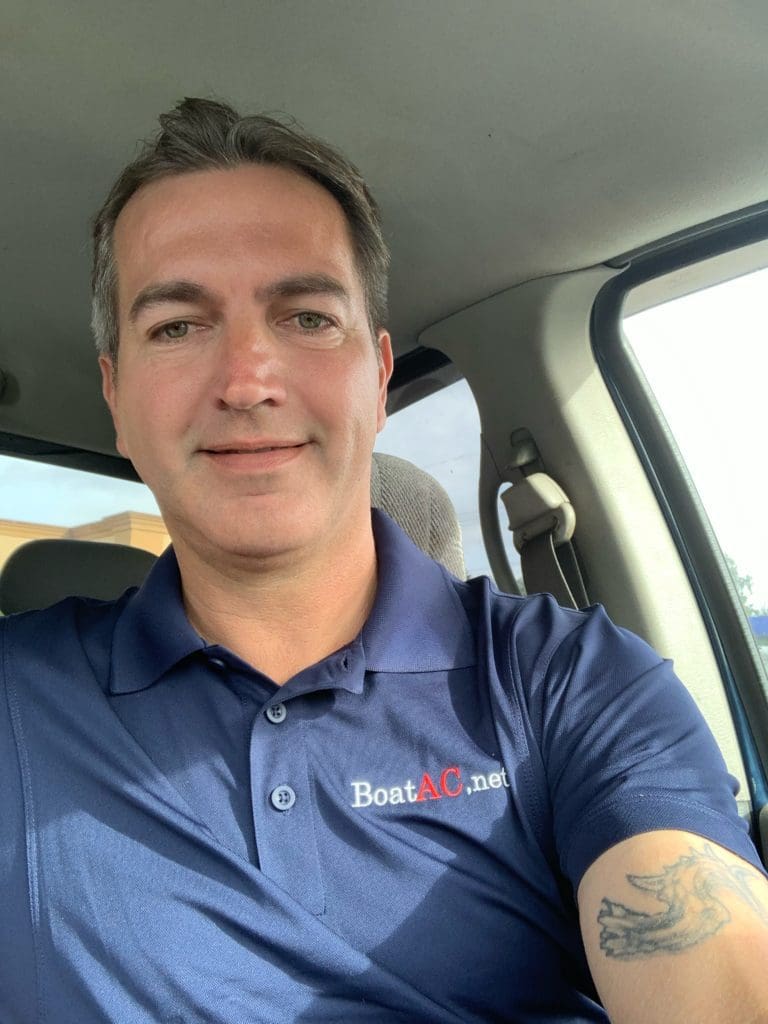 BoatAC net can troubleshoot, repair, replace and install air conditioning on all types of boats.
We are entirely focused on troubleshooting, repairing and installing marine airconditioning. We are able to serve North East, Elkton, Havre De Grace, Edgewood, Lusby, St. Mary's City, La Plata, Cambridge and California MD.
Our technicians specialize in repairing marine air conditioning and all of the related systems - electrical systems, chilled water, marine plumbing, boat ac strainers and general ac repair. We provide factory-quality installations of marine air conditioners on sailboats, powerboats and workboats.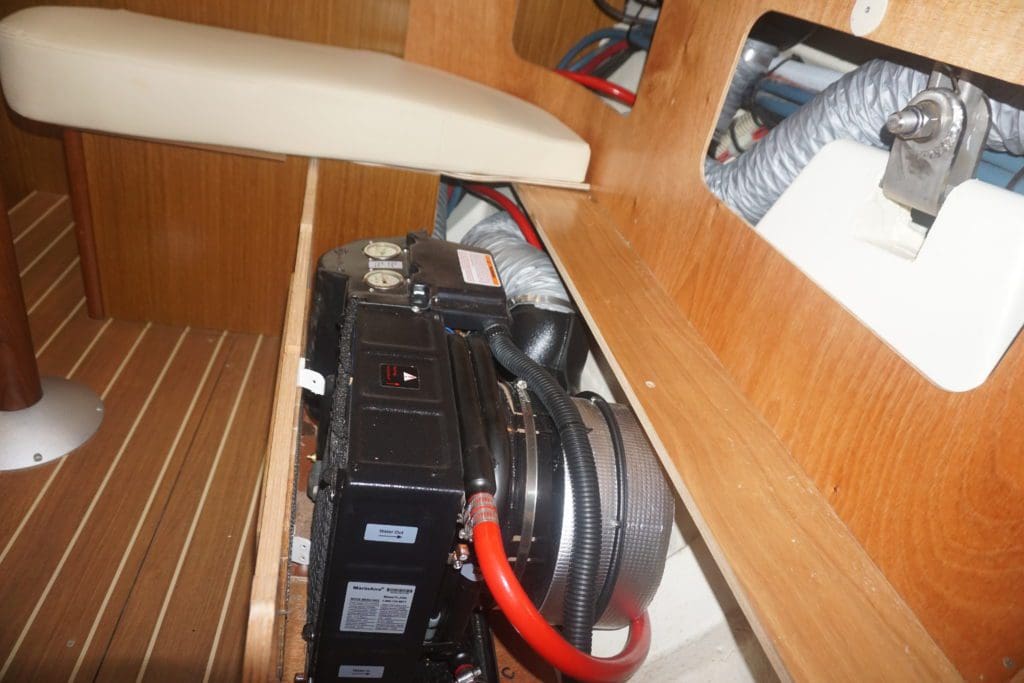 Whether you wan to install a 6000 btu Marinaire small boat ac unit on a 26 foot sailboat or install 5 14000 BTU Mabru Power Systems Marine AC Units on a 100 foot luxury powerboat, BoatAC.net can help you stay comfortable this season.
We can replace Cruisair, Dometic and Marine Air Systems with modern self-contained marine heat pump AC units like Marinaire or Mabru Power Systems.
These self-contained, reverse cycle units have much simpler marine air conditioner condenser systems, take much less space, are substantially quieter and consume less power.
Also, these systems are designed to run in reverse cycle to produce both very cool air for warm summer nights and heat for cooler evenings in the extended boating season. Both the Mabru Power Systems and Marinaire units have impressive cooling capacities.
BoatAC.net can help address boat air conditioner needs near Anapolis across the spectrum, from helping you design an efficient marine air conditioning system that may include a 16000 BTU marine air conditioner in your galley and a 6000 BTU air conditioner unit in your v-berth.
We can install and service most brands. We prefer to work with Marinaire and Mabru Power Systems marine AC units. Our clients have liked how little space they take up, how whisper quiet they are and how efficiently they run.
We help customers size boat AC units, design your system and then provide factory quality installations.
For example, we can install custom fittings to help winterize your boat's ac system using compressed air to fully empty all the water in the system or to easily fill it with marine antifreeze.
We typically install dedicated super-quiet water pumps to remove the condensation from your boat without the bilge pump kicking on and off all night. We can run custom marine-quality shore power, circuit breakers and generator hook-ups to ensure safe operation.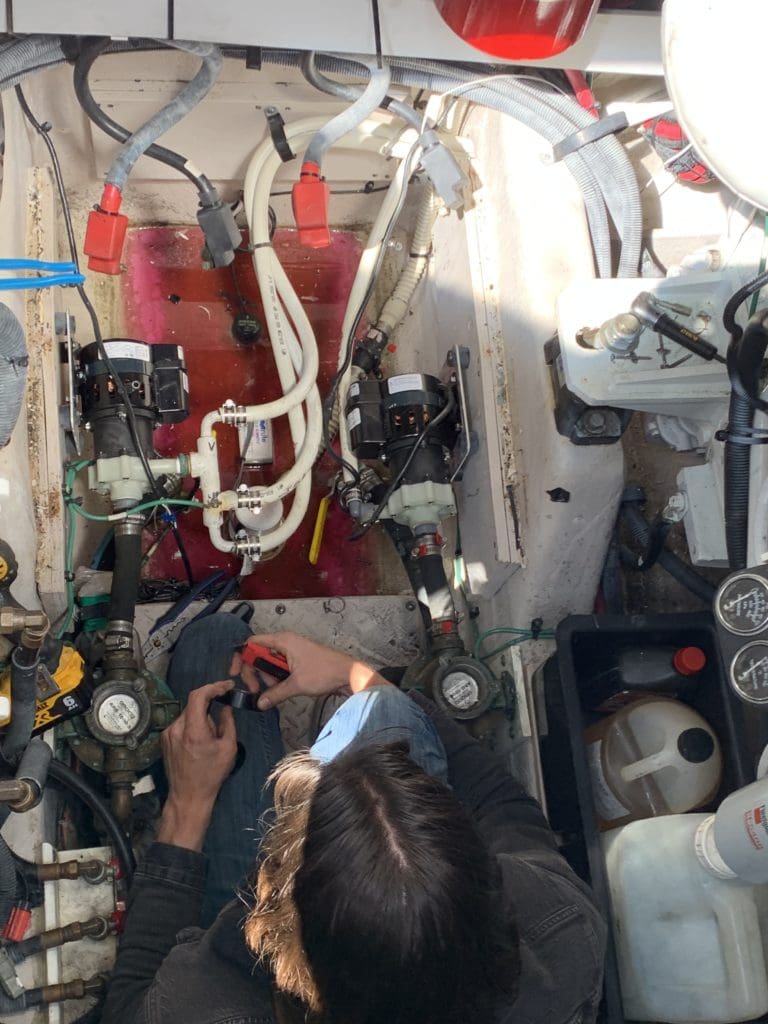 If you would like to have super quiet boat AC running on battery power, we can install lithium ion batteries and DC-powered marine ac units.
We have helped customers integrate solar charging into their boat ac systems as well.
We maintain an inventory of Marinaire and Mabru Power Systems boat ac units. We keep many varieties of teak and fiberglass air returns and vents in stock. We come to jobs with 100's of specialty fittings, hoses, pumps and specialty cordless tools. Our goal is to be able to help our customers on the first visit.
If you would like to get your Chesapeake Bay area boat ready for this season, we can usually repair, replace or install your marine ac within 2 weeks. BoatAC.net takes pride in quickly returning phone calls and showing up on time to appointments. We can even help move your boat if necessary to do repairs.
If you are looking for a reliable, responsive Annapolis marine airconditioner installer, BoatAC.net is here to help you.
We serve all of Maryland, Delaware and New Jersey. We have parts and units in stock and ready for fast service. We leave your boat cleaner than we found it and stand behind our work.
For fastest service, please complete the form below. Learn more about us here. We also have a thorough Boat AC FAQ page with many articles and videos about installing and repairing marine air conditioning - including tips for winterizing your boat ac system, explanations of how boat ac works and diy boat ac installation suggestions.
Learn how how boat ac works. If you want to see the steps to install boat ac yourself, here is a DIY boat installation guide.
Our marine air conditioning troubleshooting guide can help you figure out why your boat's ac isn't working properly.