Introduction to Marine Air Conditioners
If you're planning to spend some time on a boat during the summer months, choosing the best marine air conditioner is an absolute necessity. Not only does it keep you cool and comfortable, but it also helps prevent mold and mildew from forming in your cabin. In this article, we'll discuss the benefits of having a marine air conditioner on board, what to look for when choosing one, and the best marine ac units.
Benefits of a Marine Air Conditioner
A marine ac system provides numerous advantages for boaters who want to enjoy their time out at sea without suffering from heat exhaustion or discomfort. Some benefits include:
- Maintaining a comfortable temperature inside your cabin
- Removing humidity and moisture from the air
- Reducing odors caused by dampness
- Preventing mold and mildew growth
- Improving indoor air quality by filtering out dust and allergens from the air inside your boat
What to Look For in a Marine Air Conditioner
When shopping for a marine AC unit, there are several factors you should consider such as cooling capacity (BTUs), power consumption, marine air supply, noise level, ease of installation, maintenance and replacement parts availability. While portable air conditioners can provide some of these benefits, we haven't generally found them to provide the quiet, reliable comfort most boaters are looking for.
Different Types of Marine Air Conditioning Systems
There are several types of marine AC units for sale including self-contained air conditioner units that have everything built into one unit which makes them easier to install; split systems which have separate components like compressors located in engine rooms and air handlers located near vents; portable systems that can be moved around easily; and chiller systems which use water as the cooling agent instead of refrigerant to cool return air.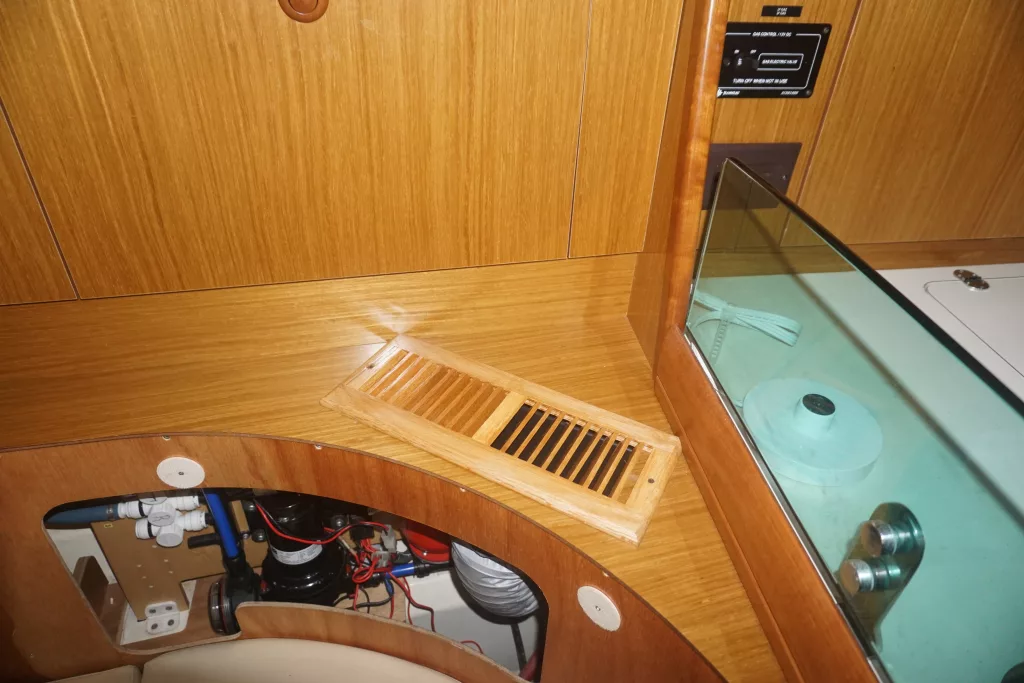 If you're heading out on a boat for an extended period, then it's likely that you'll need some kind of air conditioning system. The heat can be pretty intense, especially during the summer months, and not having a way to cool down can make your trip unbearable.
Many Boat AC units also function as reverse cycle heat pumps to help extend your boating season into the cooler months.
When choosing a marine AC unit for your boat there are several things to consider. You want an energy-efficient model that won't drain your battery power quickly. Additionally, look for units with quiet operation as excessive noise could disturb sleep or conversation onboard.
The best boat air conditioner for your boat will depend on the available space you have, how much cooling power you need and whether you want to be able to run it on battery power. Based on these choices, BoatAC.net can help you select and install the best boat ac unit for your boat.
BoatAC.net prefers Marinaire and Mabru Marine AC Units for most installations
If you're in the market for a reliable, quiet and reasonably priced marine air conditioning unit, look no further than Marinaire. Their units are built with top quality marine-grade materials that can withstand the harsh marine environment. But what really sets Marinaire apart is their commitment to minimizing noise levels. They add sound insulation to their units which dramatically reduces the noise they produce.
We believe Marinaire makes the best AC for boats that need a quiet, self-contained air conditioning system. Marinaire offers both 115 volt and 230 volt options to ensure compatibility with your vessel's electrical system. These self-contained boat ac units come in a range of sizes from 6000 BTU all the way up to 24000 BTU so you can find one that suits your needs perfectly. We most commonly install the Marinaire 16000 BTU Marine Air Conditioner in customer boats.
BoatAC.net has installed over 100 Marinaire units with very high customer satisfaction.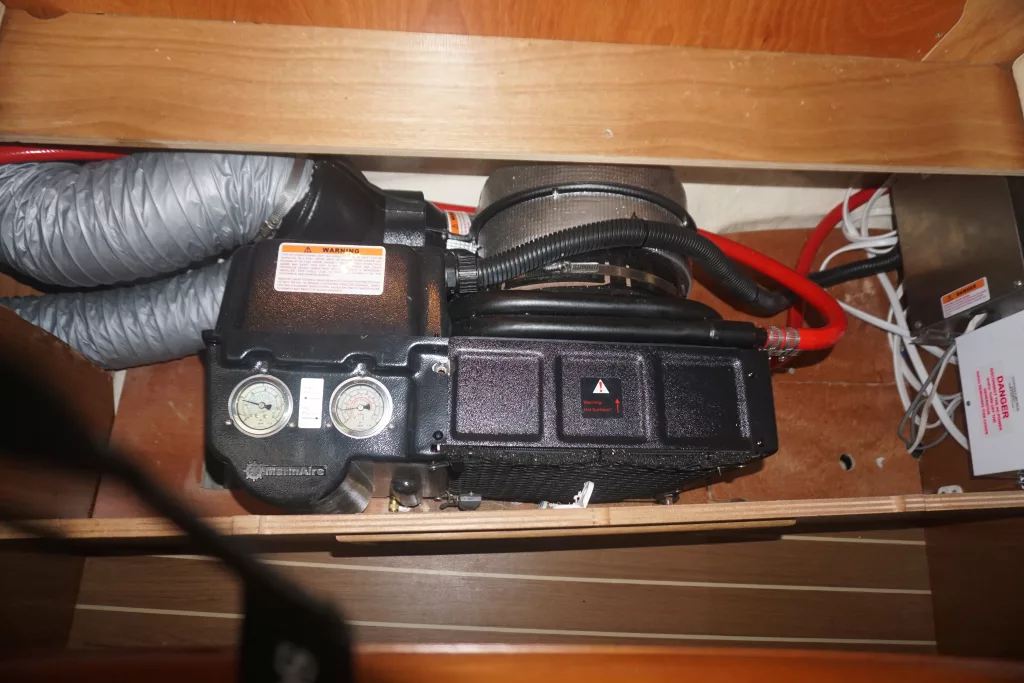 Choose Marinaire for quiet, reliable operations.
When it comes to marine air conditioning, space is always a major concern. Mabru Marine has developed compact AC units that are perfect for boats with limited room. These units are designed to fit in tight spaces without compromising performance or efficiency.
One of the standout features of Mabru is that they offer marine AC units that run on 12v batteries.
Our customers have installed these to run overnight while at anchor as well as to have comfort while under sail. And, it running on batteries eliminate the smell and noise of running a generator on your boat.
Mabru's variable speed compressors and fans make these AC units highly efficient cooling systems while also keeping noise levels down. Mabru offers units from 6000 BTU to 24000 BTU in a variety of configurations.
Overall, Mabru Power Systems offers high-quality air conditioning solutions that cater specifically to the needs of boaters. With their compact designs, energy-efficient technology, and quiet operation, these AC units are a great investment for anyone looking for reliable cooling options that are more environmentally friendly while out at sea.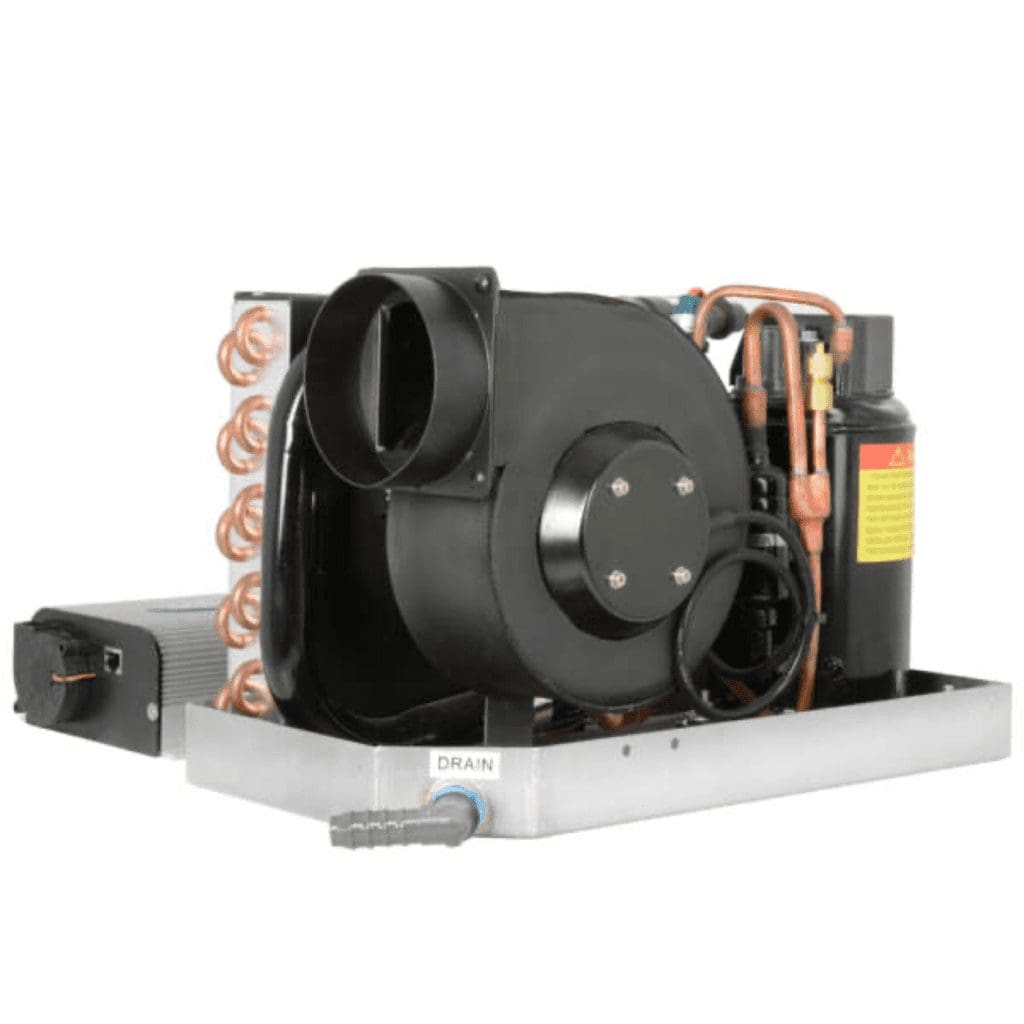 We believe that Mabru is the best boat ac manufacturer today for self-contained, battery-powered marine ac units.
Please give us a call to help you choose the best marine air conditioning for your specific requirements.