Marine Air Conditioner Services
Boat AC Installations and Repairs. 
BoatAC.net services marine air conditioning systems on the east coast of the US.
We are experts at repairing Cruisair Marine Air Conditioners and Dometic marine air conditioners.
We can repair Airrr Marine Air Conditioning Units and split systems.
Please contact us using this form for fastest service to install a sailboat air conditioner or boat ac in your powerboat. We have Marinaire units in stock and technicians available for fast service. We happily work with Marine Air Systems, Mabru Power Systems, Frigomar, Marinaire, CTM Marine Air Conditioners and other ac for boats manufacturers.
Marineair installation 
We can help you repair or replace Dometic brand ac units, evaporating units, compressors, condensing units, chilled water systems, circulation pumps, drain pan and condensation pumps.
Our Marine AC installations services offer factory-quality results with fast, responsive service.
If you are considering a portable marine air conditioner, give us a call to talk about the costs and benefits of a self-contained, reverse cycle marine heat pump air conditioner. We can also help you design a battery-powered DC Marine AC system for quiet climate control all night.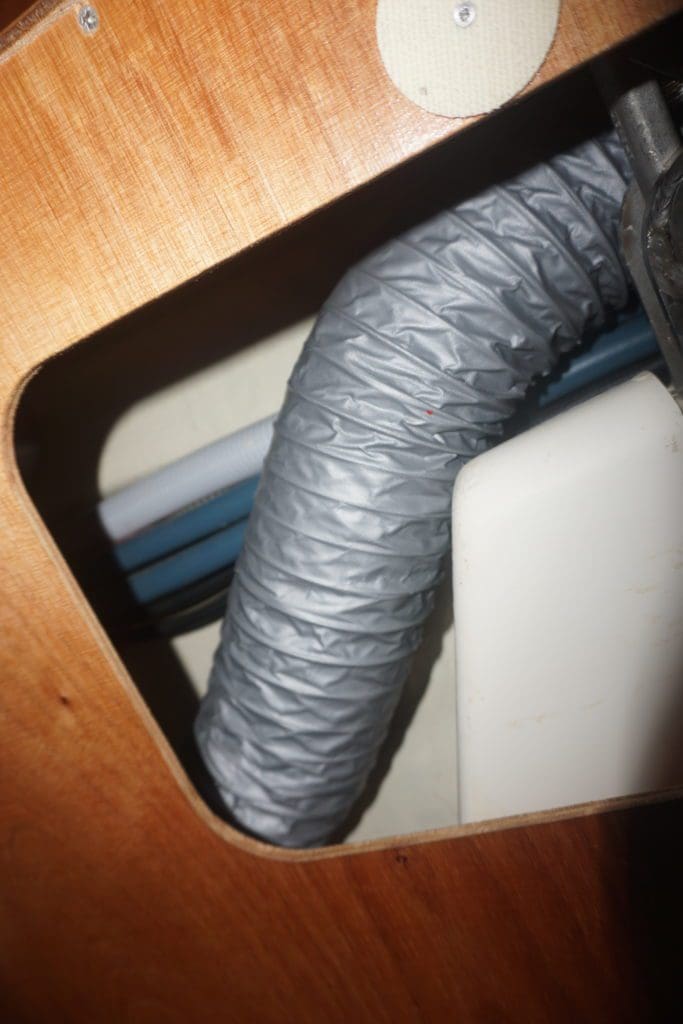 We are expert marine ac installers. We can help with updating marine split systems from Marine Air Systems, Cruisair Marine Air Conditioners and Dometic Marine. New marine air systems include heat, humidity control and air conditioning.
We come to every job with trailers full of units. We typically have in stock: Marinaire 16000 BTU, Marinaire 14000 BTU, Marinaire 9000 BTU and Mabru Power Systems 14000 BTU units and 18000 btu marine air conditioners from Mabru.
We can repair dometic 16000 btu marine air conditioners.
We also have all the unique fittings and finishes to connect your shore power, your through hulls, water lines and all of your ductwork.
We are experts at installing marine water cooled air conditioners and marine heat pumps. We can help with your flagship marine air conditioner or your eastern marine air conditioner in addition to the more common dometic marine air conditioners and cruiseair models.
Our technicians are master craftsmen who ensure that every boat ac unit install that we do looks like it was done at the factory. We are fully licensed, bonded and insured to work in nearly all marinas  including Safe Harbor Marinas.
BoatAC.net can install 12v marina air conditioners and 16000 btu marine air conditioners.
We are happy to come to you or meet you at our home Marina near Annapolis to recharge your system with r410a refrigerant or other types of freon.
We can install boat ac at our marina or help you troubleshoot problems with your existing Dometic or Cruisair systems.
We specialize in self-contained marine heat pump air conditioners like Marinaire and Mabru Power Systems.
We can help keep you cool this summer with ice cold, quiet marine air condition. We can install space optimized boat ac units to install compactly into small spaces. Our units come with stainless steel condensate pans to ensure long, leak-free life of your boat's ac system.
We can discuss the pros and cons to marine hatch air conditioners, carry on marine air conditioners and built-in self-contained marine a c units. 
We'll help you decide whether to install separate air handlers and compressors or if self-contained units will work better for your vessel.
BoatAC.net can help you winterize your existing marine AC system as well as de-winterize it for launch.
Here is a video describing how to reverse winterize your boat air conditioner.
The self-contained units we mostly install today have water cooling and copper fins for durability and efficiency. They often use super quiet magnetic drive pumps. They come with digital touch controls that can help you control humidity, air flow, cooling and amount of heat needed. 
You can learn more about how these units work on our FAQ page here. You can also learn more about diagnosing air flow and water flow issues on our YouTube channel here.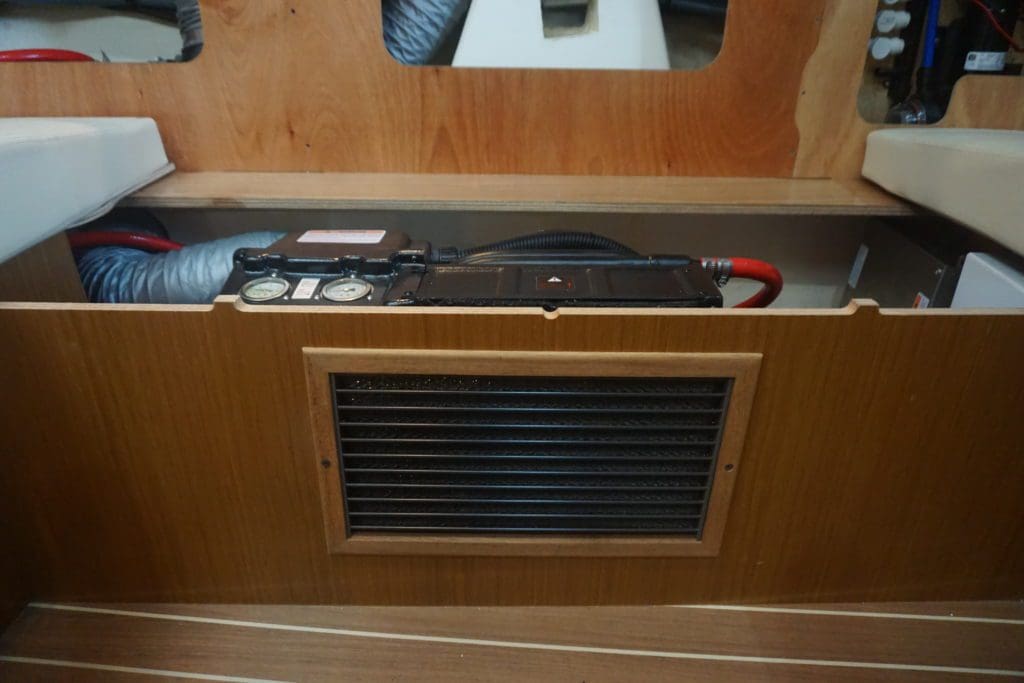 Boat AC.net stands behind our work. We want to make sure all of our customers are satisfied and will provide warranty service from the manufacturers for our customers.
We don't believe online marine ac unit calculators or ac size calculators are the best solution to air conditioner sizing. However, we can help you size your boat ac units on a quick phone call.
Here are some common questions we hear from customers interested in installing AC in their boats.
How Long do Marine AC Units Last?
While some units can last as long as 15 years, most units installed 10 years ago or more are no longer functioning properly. Because of the extreme conditions of marine applications, it usually isn't viable to fix units past about 5 years if one or major components fail. We are often replacing Dometic Cruisair marine air conditioners that are 10+ years old.
New units, like the Marinaire 16000 BTU marine air conditioner, are much more efficient than older cooling systems and air conditioning units. They provide colder air in the summer and warmer air in the winter than older units while cleaning returning air better.
We also find that newer salt pumps, like March circulation pumps are much quieter and more efficient than older units, especially on larger units like 16,000 british thermal unit marine a/c units.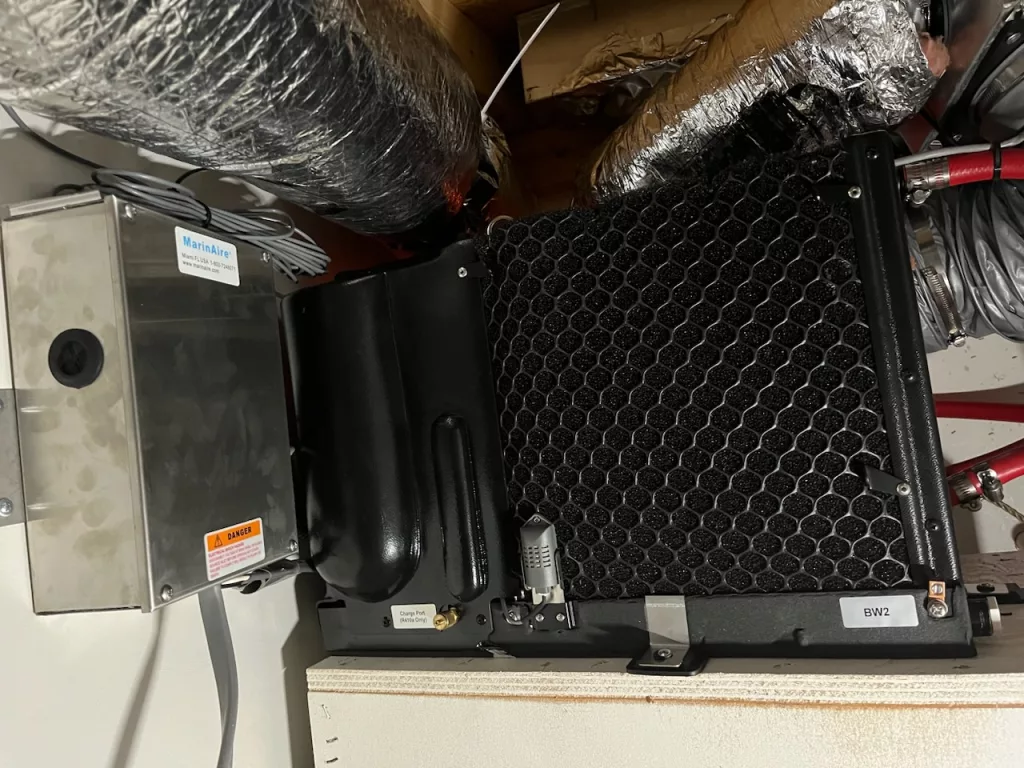 Can I Run My Boat AC on Battery Power?
Most existing battery systems on boats don't have the capacity to run air conditioning for more than a few minutes. However, there are some available Lithium Ion battery systems that can provide the power to run AC unit(s) all night on battery power.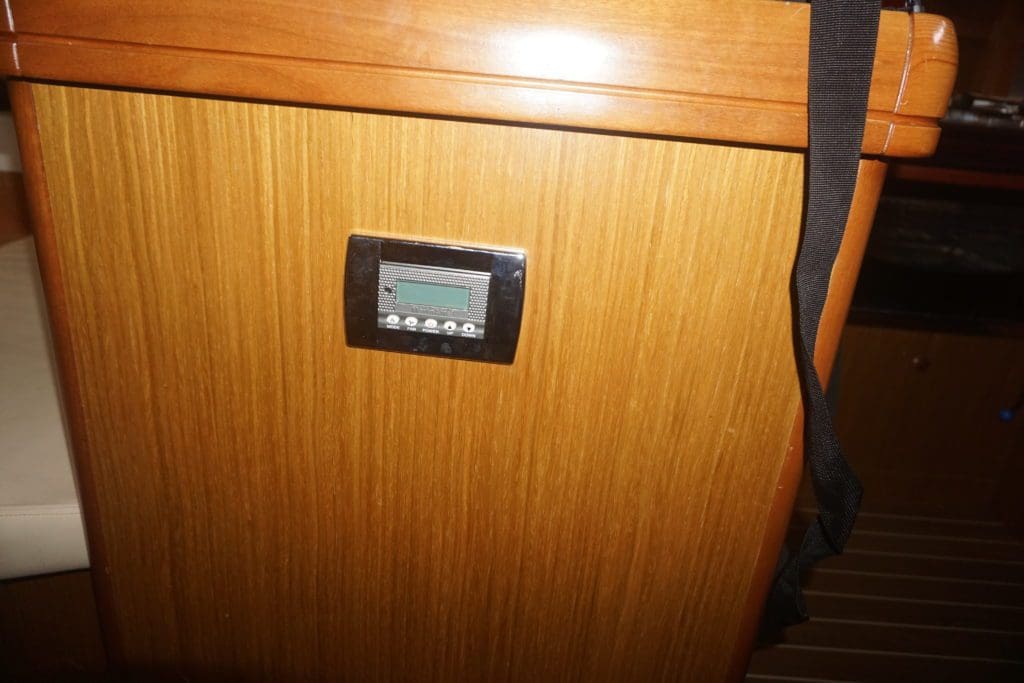 They also shut off gracefully - so that they don't damage your marine AC system or other key systems on your boat. BoatAC.net has designed and installed some of these battery-powered DC marine AC units. They tend to be much costlier than shore or generator powered units, but are definitely viable for most boats.
We have installed 12 volt DC 12000 BTU air conditioners that can run through the night entirely on battery power. You can visit our page dedicated to battery-operated marine ac units for more information.
How Does the Air Conditioner Work on a Boat?
Modern Marine AC units work as water-cooled heat pump air conditioning systems. On our FAQ page here, we provide a detailed description of how marine air conditioning works and how all the components fit together. You can also check out our How Boat AC Works Page.
Can I install Air Conditioning on my boat Myself?
It depends on your skill level and how many trips you want to make to the marine parts store! Marine air conditioners involve raw water, pressurized refrigerant, AC and DC power, ductwork, finish carpentry and require thru hulls for raw sea water.
Most of our installations require an assortment of dozens of plumbing, electrical and ductwork fittings and specialized tools. Check out our DIY Boat AC Installation Guide.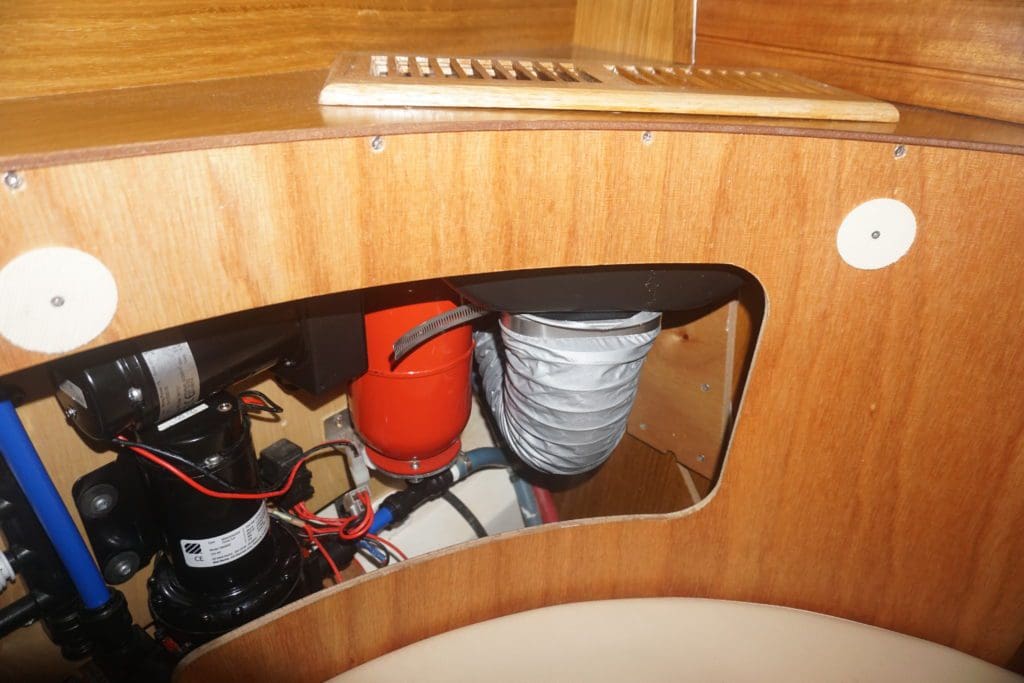 Replacing your boat's AC often requires a dozen or more specialized fittings because new units and 10+ year old units use different connectors.
If you are considering installing a marine AC system yourself, give us a call and we can help set your expectations.