How to add air conditioning to your sailboat
At BoatAC.net, we've installed or replaced air conditioning on many sailboats. Sailboats have some unique characteristics to consider as you consider different systems. Here are some questions and considerations to help you decide on the best options for your sailing vessel.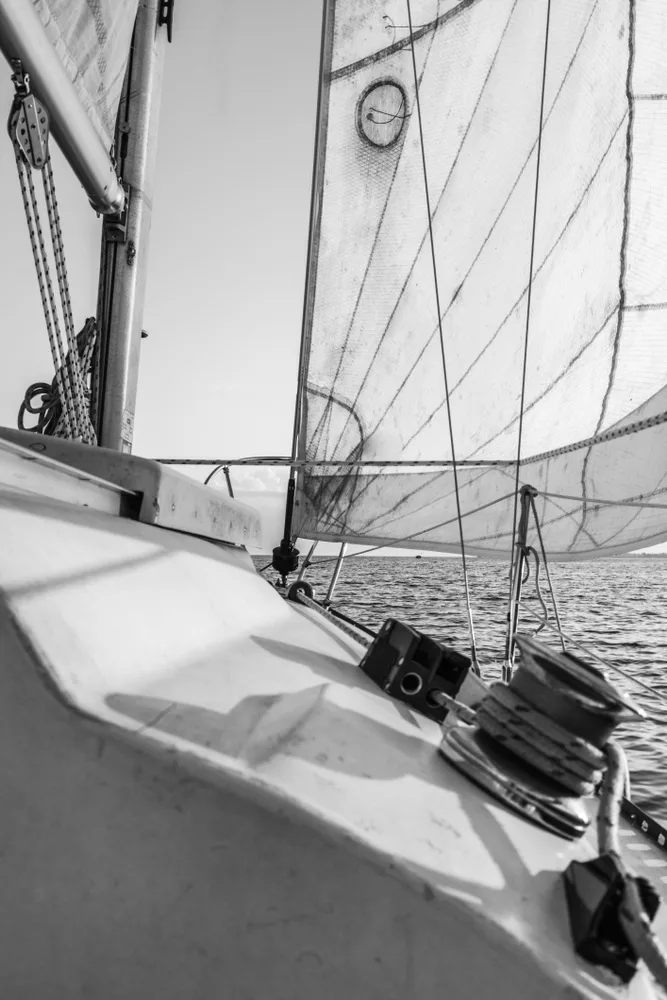 12v air conditioner or 115/230 volt marine a c?
With the growing availability and improved price/performance of lithium marine batteries, it's become viable to run your boat's ac and/or heating directly from batteries. Battery-powered marine a c units are now about 20% of our installations. We generally recommend Mabru for their ac 12v units.
We've installed 12v systems from 6000btu air conditioners to 17000 btu air conditioners. In fact, some of our customers have multiple 12v marine ac systems on their sailboats. They're able to cool multiple cabins with independent thermostats with their 12 volt ac.
Some customers have found an excellent additional use case for their 12 volt air conditioner - to blow cool air into the cockpit on hot days and to keep their head and cabins comfortable while sailing. When running on batteries, these units are quiet enough to use under sail without spoiling the experience.
If your boat will always be at a marina or if you already have the onboard electric generation system with enough capacity to run air conditioning, these installations are usually about half the cost. We recommend both MarinAire and Mabru for their 115v and 230v options. Some customers prefer Webasto air conditioner units or other brands for air con 12v or 115v.
Do you need heating and cooling or just ac?
Heat pumps are simply air conditioners running in reverse cycle. Many of the self contained a c units that we install feature both heat pump and air conditioning. If you are considering adding new electric-powered marine heater to your boat, we highly recommend considering a heat pump instead of resistance heating.
Marine heat pumps are more efficient and come with air conditioning to keep your boat cool. Cool boats make sleeping and enjoying a warm summer night much easier.
All of the larger Marinaire and Mabru units we install function as self contained heat pumps as well as air conditioners. They are generally much quieter, filter the air they move and don't come with the risks or smells of marine propane heaters or marine diesel heaters.
How many separate areas of you want to have air conditioned?
Many of our customers prefer having separate ac units and controls in different areas of their sailboat. For example, Eric has 3 units installed on his own Jeanneau - one in each sleeping area and one in the main cabin.
Generally, catamarans and trimarans need to have separate air conditioner marine systems in each hull to keep passengers comfortable.
While we don't sell or install them, some customers prefer to use hatch air conditioners for boats that are smaller or don't require quieter operation. Most hatch AC units don't have enough power to sufficiently cool larger boats or cabins; they're best suited for smaller vessels or individual areas within the boat.
Additionally, because hatch units are air cooled instead of being water cooled, they generate heat in the air around the hatches which can be unpleasant to anyone on deck while the units are running.
Some sailboat owners use portable boat a c units when they only need HVAC while at the marina. These units aren't particularly powerful or efficient, but they can be great for occasional use.
Do sailboats have air conditioning?
Surprisingly, many sailboats don't come from the factory with air conditioning installed. However, BoatAC.net can help add self contained ac to your sailboat. For example, we can install an 17,000 btu marine ac unit in your cabin and a 6000 btu ac unit in your v-berth and use the same circulation pump for both. Depending on your needs, we can design a system with the right cooling capacities for your vessel.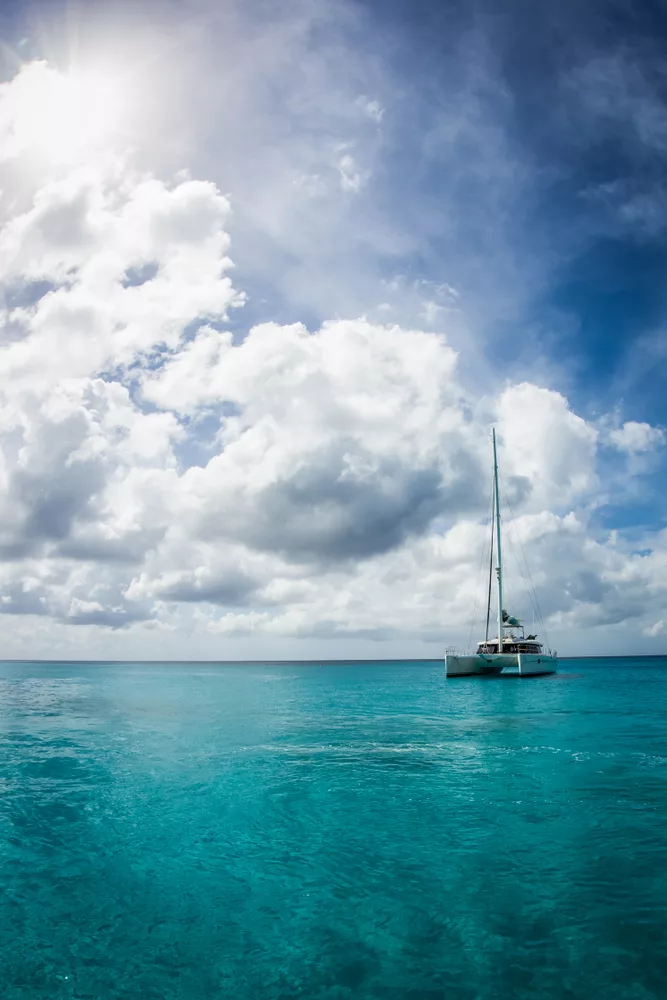 What if the Dometic Marine AC that came with my sailboat isn't working?
If your boat came with a Dometic marine air conditioning system that has ceased functioning, you may be in need of a replacement. When it comes to choosing the right replacement unit, selecting reliable brands is paramount.
That's why we recommend Marinaire Marine AC Units or Mabru Marine AC Units as suitable replacements for outdated Dometic marine AC systems. Both brands offer top-of-the-line products engineered for optimal performance and energy efficiency.
What about Sailboat keel air conditioning?
When it comes to cooling your sailboat, there are a few different options available. While Sailboat Keel air conditioning is popular due to its closed system, it can be very expensive to install if you don't already have it in place. These systems take advantage of the heat exchanger marine benefits of cooler water at the bottom of a keel.
This is why we recommend considering self-contained marine AC units with reverse cycle heat pumps, especially if you also want heating capabilities for cooler nights on the water. These self-contained units offer a more affordable and flexible solution that can easily be added to your vessel without requiring extensive installation procedures or onboard modifications.
With high-quality marine heat exchangers and reliable reverse cycle heat pump technology, these units provide efficient cooling and heating while keeping operational costs low compared to other systems on the market today.